The Delancey's



Delancey Surname Message Board

DeLancey Family Genealogy Forum

Diana Davis Gedcom File on Delancey's

Delancey Marriages

DeLancey's Brigade


William Delancey born about 1810 is my GGG-Grandfather. He died in Mississippi. William married Sarah about 1827 in Jones County, Mississippi. Sarah was born in 1810 South Carolina. She died around 1870 in Smith County, Mississippi. William is on the 1830 Wayne County, Mississippi census with 1 male age 1-5,1 male 40-50,1 male 60-70,1 female 15-20. He is not on the 1850 Jones County, Mississippi census, just Sarah and 5 boys listed:
DELANCY, Sarah 40 F born 1810 SC
DELANCY, John Q.A. 21 M Farmer born 1828 MS
DELANCY, Henry Clay 19 M Farmer born 1831 MS
DELANCY, Howel 17 M Farmer born 1833 MS
DELANCY, George W. 15 M Farmer born 1835 MS
DELANCY, David Semore 12 M born 1838 MS
John Q. moved on to Tennessee.

Sarah DELANCY in Jones County MS 697 Ellisville Federal Population Schedule MS 1860 Federal Census Index MS54020627 living by herself. She was living with her son, George W. in the 1870 Smith County, Mississippi census.

George W. married Florence E. Bryant August 30, 1887 in Marion County, Mississippi.

Henry Clay was in the Jones County MS 697 Ellisville Federal Population Schedule MS 1860 Federal Census Index MS54020624. He married Susan and they had 4 children, David Langston, William, Richard, and a son not named on the census. Henry's second wife was Frances Dees born 1847-1927.

David Semore 1838-1900 married Sarah Pannell in Jones County, Mississippi.

JOHN Q.A. DELANCY is my GG-Grandfather. He was born 1828 Jones County, Mississippi. He married about 1850 to Sara, b.abt 1830. Their children are William b.abt.1850, Sarah E. b.abt.1851, Robert H. b.abt.1855, John J. b.1856, and possibly Charles M. Delaney b.1865 died 7 Jan 1940 in Haywood Co.,Tennessee. I'm not sure where Charles M. fits in but I have a picture of him and he looks a lot like my dad and my grandfather.Photo of Charles M. Delaney.
John Q.A. married again about 1864 to Lucy. Maybe Charles M. is their son. If so, Charles M. and Henry M. are twins because they were both born in 1865. John Q. and Lucy's children are Henry M. b.June 1865, Martha A. b.1869, Samuel Richardson b.7 Dec 1871, James b.1872, Pinkney b.1876, Vinie b. 1879.

WILLIAM DELANCEY is my great-grandfather.I think his middle initial is "C", but I haven't found proof of that yet. About 1870 in Tipton County, Tennessee, he married a Cherekee Indian. The story was that he couldn't pronounce her indian name so he called her "Mary". They have three children that I know of, John born about 1875 in Brighton, Tennessee, William Samuel was born April 7,1881, Lizzie was born April 8,1904. I believe there was an older daughter, Mary Levenia born about 1876 in Munford, Tipton County, Tennessee, who married Thomas J. Forbes.

When William's son, William Samuel, died William had remarried to another woman named Mary. They left Tennessee and went to Houston, Texas. He was too old to make a trip to Tennessee for his son's funeral in 1925. I was told that William lived to be 107 years old.
I have no information about John other than he was born in Brighton, Tennessee.
Lizzie married Marion Perry.They have three children,Franklin, Richard, and a daughter name unknown.





William Samuel Delancey
1881-1925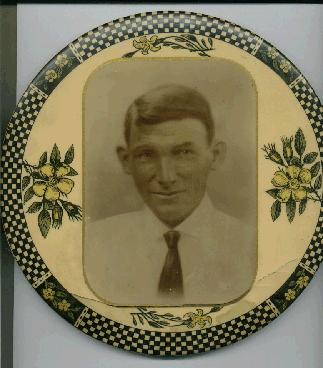 WILLIAM SAMUEL DELANCEY married Louise. They have two children, John and a daughter (name unknown). His second marriage was to Sarah Louise Welch in September 1914 in Tipton County, Tennessee. They lived on Island 35, Reverie,Tennessee. They have two children, Carl Thomas and Rosie Berneva.





Sarah Louise Welch Delancey
1896-1978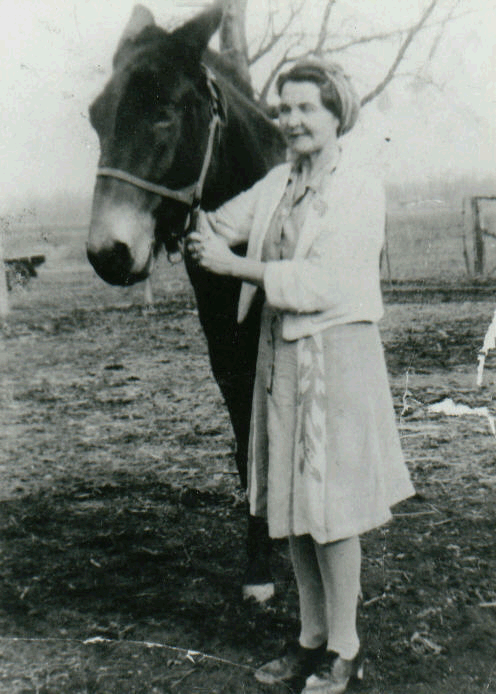 Sarah had three marriages. After William Samuel died, she married Luther Berryhill in 1926 at Tipton County, Tennessee. There were no children with this marriage. In 1936 Sarah married Archie William "Bill" Morris. They divorced and re-married two years later. Bill was born October 14,1884 in Alabama and died December 15,1970 in Wynne, Arkansas and is buried at Johnson Cementary, Fair Oaks, Arkansas. He is the son of Marion Morris of Alabama and a brother to Marion T., Arthur, and Lillie Morris. Bill and Sarah lived in Wynne,Arkansas. Her parents are Edward Franklin Welch and Annie Affrie Byford.




Carl Thomas Delancey
October 29,1915-April 28, 2001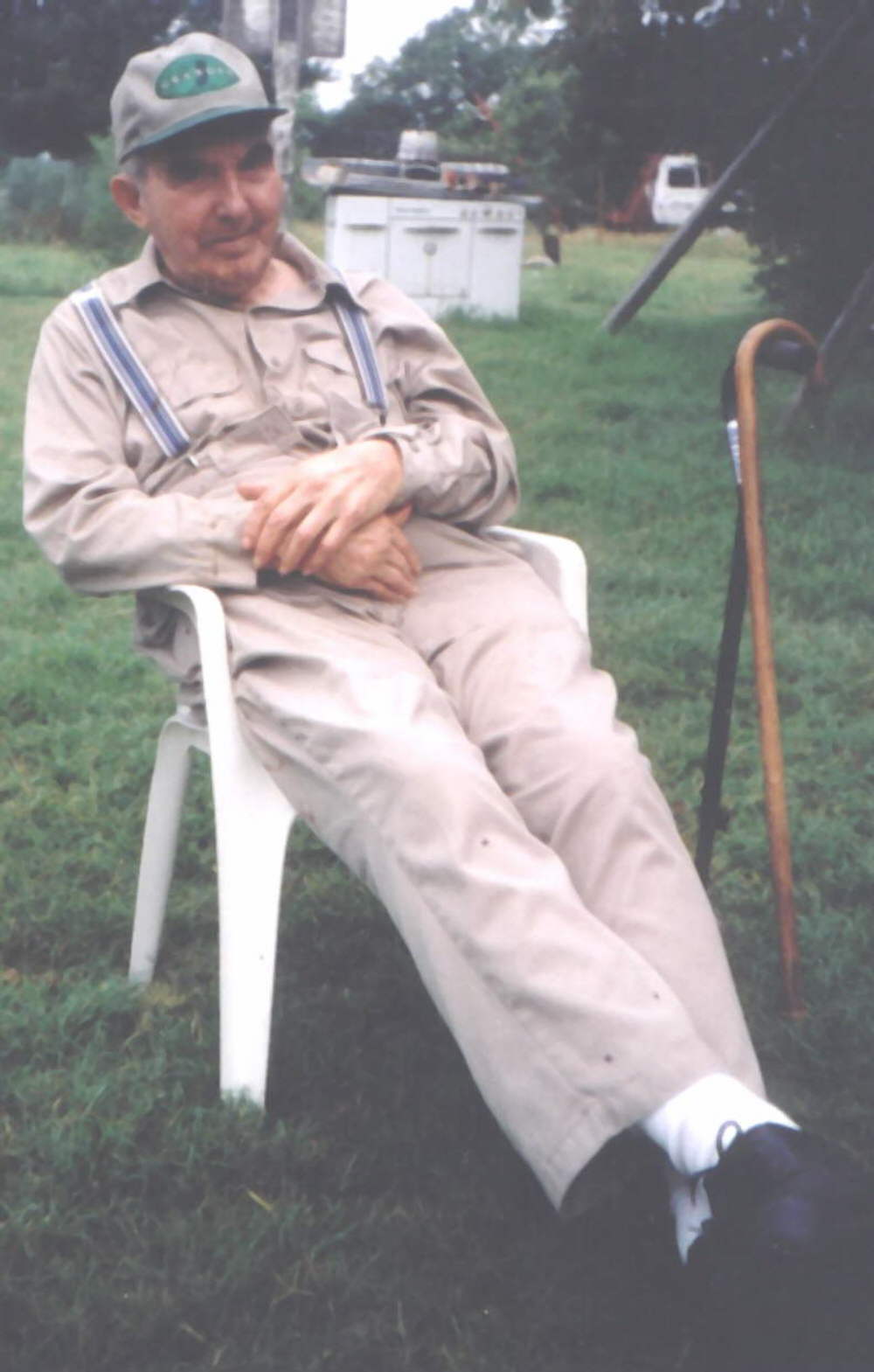 Picture taken in 1999
Carl married Opal Lea Bramlett July 29,1944. They have eight children,Carl William, Lavonda, Dennis, Wanda, Janet, Sharon, Phyllis, Darrell Thomas (died at birth in 1962). Opal's parents are Elmer Bramlett and Katie Leona Harris. My dad passed away April 28, 2001. My mom passed away September 26,1998.
Carl and Opal with children

C.W. married Brenda Sue Newton in 1965. They have one child, Darrell Wayne. They divorced and C.W. married Vickie Neisler Watlington. Vickie has a son, Timothy Watlington. C.W. and Vickie have two children, Carl Wayne And Christopher Michael. C.W. married Rita Stevenson. Their children are Candice and B.J. Delancey.


Rosie Berneva Delancey Eldridge
January 23,1921-September 24,1997

married George Thomas Eldridge in December 1940. They have one son, George Thomas Eldridge Jr, born in 1944.

*****************************************************************

Submit A "Delancey" Name